Foolproof Tips On How To Choose A Wedding Photographer
May 04, 2023

Melody Mburu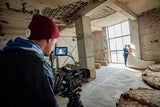 Your wedding is a day you want to share with the generations of children that you and your husband will create. This monumental day deserves the best documentation that your budget can provide. Getting beautiful, meaningful, and well-shot wedding photos are the most important keepsake from your wedding day as they can last lifetimes. 
Finding and choosing the right photographer can make a big difference in the remembrance of your wedding day. There are several factors to keep in mind such as the wedding budget and the wedding photography style. Being that there are many people who call themselves wedding photographers, how do you choose your right match?
Steps to choosing a wedding photographer.
Budget
Just like in every other step during wedding planning, you will also need to have a clear vision of what you need. It will be of little use to find a photographer who would meet your needs but who is also out of your price range. Start your research by finding the average price range of wedding photographers.
Once you have a rough idea of what you need, have an honest discussion about how much you can spend without compromising on value. Being that we are in the social media age, make sure to ask about videography services. Having both video and images will make the price of the service higher but give you more to remember your day by. 
The good news is that there are photographers who are willing to work within your budget. Visit various photography websites, social media sites, or photo studios and see who charges something close to what you are willing to pay. Do not bother contacting a photographer who is twice your budget as they may not be flexible for what you can pay.
Vision
Knowing your vision for the documentation of one of the most important days of your life will help weed out vendors who do not meet your expectations. Do you want candid shots, creative, mixed colors with some black and white? Do you want more emotions in the images or more documentation of the events of the wedding?
Ask specific questions like do they provide aerial shots. If you are not sure what your vision is, go through some wedding portfolios. Your choice photographer will have an easy time adapting to your vision when you make it clear.
Creativity
There are so many types of creative photographers, yet beauty is in the eyes of the beholder. Finding someone whose creativity may surpass another's experience may be an added advantage. Although technical prowess is very important in what wedding photographers charge, giving new photographers a chance may surprise you. Just make sure to go through their portfolio. 
Personality
Personality is, for me, the most important factor to consider in the photographer you choose. Professionality is great but if they are someone you like, your experience will be better. Through the interview, you can easily know who you will vibe with and who will be a pain for you. 
Being that your photographer will spend a lot of time with you and your husband-to-be, consider their attitude, personal hygiene, and bedside manners. Think about their ability to communicate as you will talk to them a lot after the wedding.     
Experience
It takes 10,000 hours to be really good at something, and getting an experienced photographer can make all the difference as you may also not know what you need. They will know how to anticipate a moment, find candid shots, and may not need much direction as a newbie. 
An experienced photographer will also be able to deal well with changing and challenging lighting situations. The downside of going with this kind of photographer is that they know their worth and there are likely to be more expensive. Therefore if you cannot afford an experienced photographer, at least get one who has worked as a second camera with an experienced photographer.
Where to Find a Photographer
Well, I have explained the qualities to look for in a photographer, next we focus on where to find a photographer. There are so many people who bought a DSLR Camera and claim professionalism yet you cannot really know whether they are actual professionals. Here are ways to find actual professional help.
Referrals
To get the opinion of people you trust or others who have been in your situation is probably the easiest way to get a photographer. You will definitely know a few people who have had weddings. You could reach out to them for assistance in getting the right photographer.
Invite them for coffee or have a phone call to discuss their experience with their photographer. You may just find what you are looking for. This way you get a photographer with experience whose rate and work you can see from the client. Most photographers actually rely on referrals for their business so it's a win-win!
Online
Instagram, Twitter, Pinterest, and Pexels only to mention but a few sites where you can get really good photographers. These sites will have photographers who show just a snippet of their work but it can help you make a quick decision. Look in their comments and reach out to whoever is giving them a review. That will be your referee. 
Wedding Expos
Wedding expos are events held by various vendors in the wedding industry to attract customers. These vendors such as caterers, florists, and of course, photographers. You can visit their booths, see what they have to offer and if you are lucky, you may just leave there with a booking.
Hiring Process of A Wedding Photographer
Now that I have discussed how to find your dream partner in photography, next is the step-by-step process of hiring your vendor. 
Reach out to them.
Whether you find your photographer via a wedding expo or social media, reach out to the contact information that is available. For Instagram, it can be as simple as posting a comment and sending a direct message. If and when they respond, you can move to a more professional mode of communication. 
Confirm the availability of the photographer, and whether they can work within your budget. This way you can narrow down your choices.
Share your vision
Share your expectations to the fullest detail with your photographer. This will help them better understand what your needs are. You can also tell them about the trends you have seen and would like to include in your wedding shoot. Definitely include your must-have shots, and how many photographers you may need. This is if you and your groom would like pre-wedding shots as you prepare yourself.
Ask the Right Questions
The right question can help you a lot, especially after the wedding when you don't have your photographer with you. Ask for insurance. Your wedding is a day that cannot be repeated hence you need protection in case of anything. Ask for their payment plan. 
Some may need the whole payment upfront, while you may want a down payment and the rest after the job is done. Know when you will get the pictures, and ask how many you will get. You can even go further to make sure you get the best quality edits for as many images as you can get. You can also ask for their giveaways. 
Some photographers can give you a free pre-wedding shoot for one hour just to sweeten the deal. Ask how the images will be delivered, whether it is via physical drive or via the cloud. Get a legally binding contract for more protection over your intellectual property. There are no silly or wrong questions. Photographers do not structure their businesses the same so ask every question you may possibly think of.
Conclusion
Finding your dream photographer is a blessing. It reduces the stress of you wondering whether the moments you want to remember are correctly being captured. Remember to keep the lines of communication open with your photographer. Give feedback too on their work. You may have a lasting professional relationship if you are impressed with their work.