Fun Things to Do for Newly Weds
July 11, 2023

Melody Mburu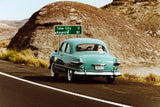 Once again, congratulations on your nuptials! Your wedding day is done and your honeymoon phase has also gone. You can finally breathe! You can finally start making plans and creating habits to hold your marriage together. It is crucial to find a way to keep your flame and passion alive together as a couple. 
In this article, we will look at ways to continue to date your spouse and keep the romance going. You could always have date nights at the same spot, but that can get boring fast.  So here are a few ideas that can spice up your marriage.
Game nights
Games have a way of helping you know your spouse better. And what better way to have fun than a little friendly competition? Some of the popular games to play together as a newlywed couple include: 
This is one of the most played games by newlyweds. You ask your spouse questions to help them get to know you better. Also called "Love Trivia" you create questions such as, 'Where did we have our first kiss' and just have fun figuring out the answers.
You may be having a quiet night in and taking out a Scrabble board. Put up some ambient lighting, light some candles, and pour some wine. Have a background of nice music and create a running tally of who wins every game. It will be a fun tradition to include your children.
Turn your home or neighborhood into an exhilarating playground with a "Romantic Scavenger Hunt." Create a series of clues that lead your partner to hidden surprises, such as love notes, small gifts, or favorite treats.
Apart from games, there are many other opportunities to find romance and spend time with your new spouse
Go out for a night of bowling with your significant other and enjoy some friendly competition. Such places may have competitions where you can both try out and win together. Find activities to do where you are both on the same side.
Road trips
Fill up those gas tanks and choose a destination. Be it a safari or just a trip to somewhere you haven't been to or just one of you has gone. There are many fun places to go that may not cost as much. Such places are aquariums, animal parks, or historic sites. 
You can take it a step further, spend more and choose a hideout. From beachfront to hideaways in the mountains, these places are created for breathtaking accommodations. Be sure to look for places that cater to newlyweds and enjoy the perks that come along with such a package. Get everything from couples massages, candlelit dinners, and gift bags for his and hers.
Wine and Dine in Style
Food is the language of love, and indulging in delectable culinary experiences can make for a memorable journey as newlyweds. Seek out intimate fine dining establishments known for their mouthwatering menus and charming ambiance. Opt for candlelit dinners under starry skies or try a private cooking class to learn the secrets of preparing tantalizing dishes together. Bon appétit!
Photo Shoots
The first few months as a newly wedded couple is the time to create memories that you and your children will reminisce about. Take this time to take creative pictures and mount them on your walls. You could also hire a photographer while you are at your destination. 
Recreate some popular movie characters and take candid shots with your wife. I promise your children will love these.
Movie nights
Thank God for the hard work of producers to create new movies!! Buy a ticket every now and then and have a movie date with your spouse. Pick a theme for the week, buy some tickets, and take your spouse out. Making a night out of those things that we view as mundane is what will keep the romance going.
Visit Theme Parks
Scream your lovely hearts at a theme park as you get in touch with your childish and free selves. Go on all rides and just have a nice day in the sun. 
Enroll In Cooking Class
Whether you already have formidable skills in the kitchen or you are both just starting out, everyone can learn something in a cooking class. Enrolling in a local course will help you come up with creative meals out of the normal menu, and get to see your spouse cook for you.
Conclusion
Dear newlyweds, your journey together is just beginning, and there's a world of thrilling experiences waiting to be explored. Whether you're seeking relaxation, adventure, or cultural immersion, this list is a gateway to creating memories that will last a lifetime. So, put on your adventure hats, embrace the unknown, and let the magic of being newlyweds unfold. Happy exploring!
Remember to visit Solid Charm for more captivating articles to ignite your wanderlust and keep the flame of love burning bright. Cheers to your joyous union!