The Advantages of Engaging a Wedding Planner
May 22, 2023

Melody Mburu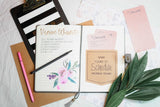 Planning a wedding can be an overwhelming endeavor, with countless details to consider and decisions to make. From selecting the perfect venue to choosing the ideal floral arrangements, the process can quickly become a source of stress.
If you find yourself feeling daunted by the sheer magnitude of wedding planning, you might be wondering if hiring a professional wedding planner is the right choice for you. While enlisting the services of a wedding planner does come with a price tag, it offers numerous benefits that can alleviate the burdens and ensure a memorable celebration.
Let's explore the advantages of hiring a wedding planner and how they can transform your wedding experience.
Time and Stress Savings: Entrust the Details to the Experts
One of the most significant benefits of hiring a wedding planner is the invaluable time and stress savings they provide. By delegating intricate details and coordination to a skilled professional, you can fully embrace your engagement and relish in the joy of planning your dream wedding.
A wedding planner will expertly manage all the logistics, allowing you to focus on treasured moments and experiences, while they handle the nitty-gritty aspects behind the scenes.
Experience and Expertise: Leveraging Professional Know-How
A wedding planner brings a wealth of experience and expertise to the table. They possess a deep understanding of wedding planning intricacies, enabling them to navigate potential pitfalls and steer clear of common mistakes. With their well-established relationships with vendors, they can secure the best deals on your behalf, ensuring that every aspect of your wedding is executed flawlessly.
Budget Management: Maximizing Your Resources
Weddings often come with a substantial price tag, but a competent wedding planner can help you stay on budget without compromising your vision. They possess the know-how to create a comprehensive budget that aligns with your financial resources and aspirations.
Through their industry insights and negotiation skills, they can identify opportunities to save money, whether by obtaining vendor discounts or optimizing resource allocation.
Customized Reflection of Your Style: Craft a Wedding That's Uniquely You
A wedding planner is adept at transforming your vision into reality. They collaborate with you to curate a wedding that perfectly reflects your style, preferences, and personality. 
From handpicking enchanting venues to meticulously selecting exquisite floral arrangements and crafting captivating decor, a wedding planner ensures that every element of your special day harmonizes to create an unforgettable experience.
Tranquil Presence on Your Wedding Day: Enjoy Every Moment
Your wedding day is a whirlwind of emotions, and having a wedding planner by your side provides a calming influence. They offer a reassuring presence, ensuring you stay organized and on schedule amidst the excitement.
With their adept crisis management skills, they can deftly handle any unforeseen challenges that may arise, allowing you to revel in the joyous celebration without worry.
Embrace Your Engagement: Let the Planner Handle the Logistics
Wedding planning should be an enjoyable journey, and a wedding planner allows you to savor every moment of your engagement. By relieving you of the burdensome logistics, they free up your time to cherish moments with your beloved partner, family, and friends.
With the intricate details managed by a professional, you can wholeheartedly embrace the joyous anticipation leading up to your wedding day. If you're contemplating hiring a wedding planner, conducting thorough research to find a planner that suits your needs is essential.
A wedding planner can be an invaluable asset to your wedding planning team, ensuring a seamless and unforgettable experience. 
Tips to find the right wedding planner for you.
Seek recommendations from trusted sources such as friends, family, or colleagues who have had positive experiences. As usual, friends and family members are the first places anyone goes to find professionals you can trust. Make sure to do your research well and ask the right questions.
Interview multiple planners to gauge their expertise, compatibility, and portfolio of weddings in your desired style and budget range. This way, you can better look at your options and have time to decide on your wedding planner.
Prioritize written documentation of the planner's fees and services to maintain transparency and avoid misunderstandings. A lot can go unsaid if not well documented. It is important to list our priorities and your planner's needs beforehand to make sure everything is thought out. This also covers you in the event you may need to involve a legal team.
Questions to ask your wedding planner.
How long have you been planning weddings, and what is your experience?

What is your personal style and approach to wedding planning?

What is the typical budget range you have worked with in the past?

What comprehensive services do you offer throughout the wedding planning process?

What are your fees, and do they include any additional costs?

Can you provide references or testimonials from previous clients?
While evaluating potential wedding planners, keep an eye out for the following qualities and attributes:
Demonstrated experience in successfully planning weddings of various scales and styles.

Profound expertise in the wedding industry, including knowledge of current trends and innovative ideas.

Impeccable organizational skills to ensure every detail is accounted for and executed flawlessly.

Excellent communication skills to foster effective collaboration and understanding between all parties involved.

Flexibility and adaptability to accommodate evolving needs and changing circumstances.

A flair for creativity and the ability to envision and create breathtaking wedding designs.

Alignment with your personal style and compatibility in terms of both taste and budget.
Engaging a wedding planner is a significant decision, but it can be one of the best choices you make for your wedding. A skilled planner can transform your vision into an awe-inspiring reality, creating memories that will be cherished for a lifetime. Embrace the opportunity to collaborate with a wedding planner and embark on an unforgettable journey toward your dream wedding.