How to Create a Wedding Registry That Your Guests Will Love
May 30, 2023

Melody Mburu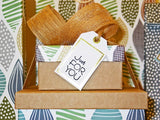 Making a wedding register is one of the many things that go into wedding planning. A bridal registry not only makes it easier for your guests to give you gifts but also guarantees that you get things you actually want and need.
We will provide you with professional advice and ideas on how to design a wedding register that will please your guests and make the entire process joyful for everyone in this thorough guide.
The Value of Planning
When making a wedding register, early preparation is essential. By beginning your register early, you give yourself more gift alternatives and make it easier for your guests to plan their spending. They are able to budget their purchases and choose a present accordingly. 
When creating the registration, take your requirements, tastes, and way of life into account. This careful approach makes sure that your register reflects your own taste while offering your guests ease and use.
Choosing a Range of Items
Catering to various visitor tastes and budgets requires a wide range of things. Include a range of useful and emotional things that fall into different categories. Take into account, for instance, house furnishings, vacations, charitable contributions, and even kitchen appliances. 
You may accommodate visitors with varying budgets by offering goods at various price ranges, letting them select a present that fits their comfort level. Combining both practical and sentimental items in your wedding registry is important. It allows for essential everyday needs to be fulfilled while providing an opportunity for guests to give gifts with special meaning.
Additionally, the addition of a personal touch to your registry creates an emotional connection between guests and yourself during the journey.
Personalization and Customization
Personalization of your wedding registry is an easy way to make it unique and special for both you and each of your guests. Adding a personal touch can enhance your offerings – consider including monogrammed products and customized experiences.
Creative and customized gift ideas let your guests make a truly special contribution that is both meaningful in its own right as well as perfectly tailored to meet all of your preferences. To give some examples of personalized items that can be included: monogrammed kitchenware and engraved picture frames.
Personalized experiences like a cooking class, spa day, or a unique trip can also make thoughtful presents. These special touches give your guests a sense of connection and demonstrate that you gave careful thought to your registry.
Creating Accounts with Several Stores
Creating numerous accounts with different retailers has a number of benefits for both you and your visitors. It offers convenience and more possibilities for shopping for visitors. To accommodate a variety of buying interests, think about combining brick-and-mortar and internet retailers. 
Additionally, registering at specialty shops enables you to select particular goods that fit your hobbies and are one of a kind, allowing your guests the chance to offer something genuinely distinctive.
Your guests will have access to your registry with ease if you register with several retailers, giving them a variety of options. Depending on their preferences, they can shop offline or online. 
Include both retailers with a broad selection of goods and those with expertise in particular fields, like home furnishings, kitchenware, or outdoor gear. Your visitors' shopping experience is improved by the diversity, which makes it easier for them to locate something that exactly matches their tastes.
Sharing and Communicating the Registry
It's crucial to notify visitors about your wedding registry in a clear and concise manner. On your wedding websites, invitations, and other marketing materials, mention the registry.
Make the registry easily available and hassle-free for your guests to find and contribute to by using online registry platforms and social media to share it with them. Include a tiny card or insert with your wedding invites that give guests clear directions and connects them to your wedding website for more details, including the registration information. 
Create a special registry page on your wedding website where visitors can find the essential details and links to the platforms you've selected for the registry.
Utilize online registries with user-friendly interfaces that let visitors make purchases directly. Share the registry link on your social media channels, and ask your loved ones to do the same.
Effective communication makes sure that your guests are aware of and have easy access to your registry, which increases the likelihood that they will participate.
Thanking Visitors
The importance of thanking your wedding guests for their kind donations cannot be overemphasized. To express your gratitude, think about writing personalized thank-you notes. Your guests will feel appreciated and honored for their generosity and support if you send timely and meaningful thank-you notes for each present they give.
Prioritize sending thank-you cards to each guest who made a donation to your register after the wedding. Mention the precise present in each note and convey your appreciation for the giver's consideration. 
Include a personal story or recollection from the wedding that illustrates their presence and the significance of their gift, if you can. A modest item of appreciation or a handwritten note can leave a lasting impact, as can other thoughtful actions.
Conclusion
An exciting aspect of wedding planning is making a wedding register that your guests will like. You can make sure that your registry reflects your distinct style and accommodates the tastes and financial constraints of your guests by carefully planning, choosing a variety of things, adding customization, and registering with multiple stores. 
Everyone involved will remember the experience more when there is effective communication and genuine thankfulness expressed. Set out on this happy path of sharing your love and celebrating with your loved ones by beginning to design your wedding registry right away.